by Rachel, on November, 16 2012
It recently snowed on France, but snow quicly disappeared! The snowflakes I made with easy quilling method won't melt and will decorate my home for many weeks, at least till Christmas! 🙂
As I would like to share my recent passion for quilling, I use only simple shapes easy to do, even with kids, so that you will probably say "I can do this!" 🙂
For these lovely paper snowflakes, I only used circle shapes for everyone to be able to easily do these light ornaments.
The white snowflake is so simple that kids will love to do it and glue it on a Christmas or New Year greetings cards.
I use to cut the paper I need… I cut several sheets at the same time and try to keep the same width (a few millimeters)!
I printed a hexagon to help me to glue together the circles, in order to get a regular work.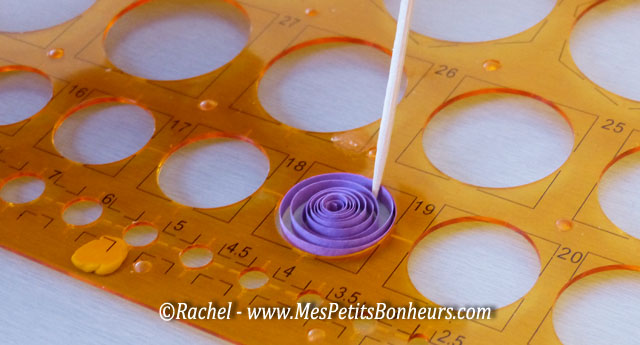 For the branches, I used half bands of paper.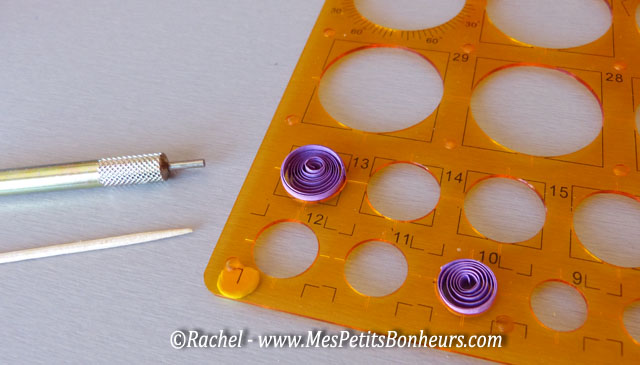 Then I used band cut in 4 pieces for the smallest circles.
Here is my daughter's snowflakes. (She's 18 🙂 )
I spent a lot of time taking photos while my daughter was crafting… It's time for me to verify if my snowflake is well glued… Yes, it's okay ! 😀
'Hope you enjoy my quilling… 🙂
Similar posts in the blog...